When you need mixer drives for transit concrete mixers, call The Gear Centre Off-Highway Division. ZF Ecomix series of mixer drives offer features like a mixing capacity of up to 16m3, two planetary stages and either high-speed hydro motor or low-speed radial piston motor option.
We offer a full line of ready-to-go exchange units and, as a ZF Service Partner in Canada, we can provide repair and return units or service parts to fit your requirements.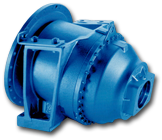 Bonfiglioli offers eight different models of drives for transit mixers, with mixing capacity ranging from 1 to 12 m3. The renovated 500 series come with high torque and high load capacity, speed sensor and a water pump PTO, resulting in a dependable, low maintenance and compact  mixer.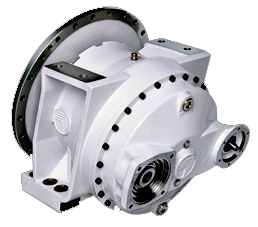 Bonfiglioli Planetary Drives
At The Gear Centre Off-Highway Division, you can also find high-efficiency multi-purpose Bonfiglioli planetary drives for heavy duty application in the material handling, construction and earth moving industry.
The 300 planetary gear motor series offers 20 frame sizes of modular design and output torque up to 1,286,700 Nm. With Bonfiglioli components, you can expect the highest level of quality and performance in your off-highway application.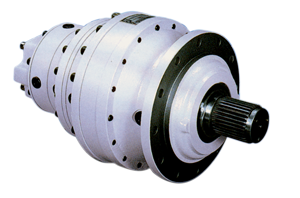 Reggiana Riduttori Planetary Gears
At The Gear Centre Off-Highway Division, you can find top-notch Reggiana Riduttori planetary gears that combine compactness, long life and ease of installation. With a wide range of ratio combinations, sizes and bevel stages, Reggianna Riduttori parts are the perfect choice for any application.
Fairfield Planetary Drives
Fairfield Torque-Hub series of planetary drives are created to meet the long-life performance you require to run your off-highway application or industrial equipment. Fairfield Torque-Hub drives are available in single planetary, double planetary, triple planetary and differential planetary gearing configurations.